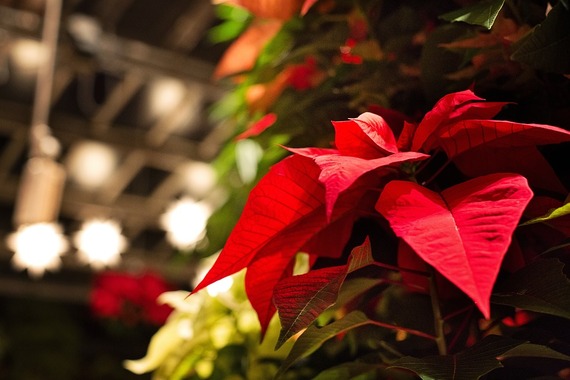 At this time of year, we see a lot of the color red, but do you know what that color might mean, and how it may influence us in our daily lives? I have been a color and energy expert for decades. My primary responsibility is to teach people how to use color to create the energy we may want to experience.
Red evokes strength and passion. It affords us feelings of excitement and accomplishment and is a great color to incorporate onto your person or into your environment. It is often a color of unity and has been consistently used on many flags, as well as in many restaurants for appetite appeal.

Here are some other ways the color red helps:
- Creates a festive outlook for any event or season.
- Offers a feeling of inner strength and outer appeal.
- Embraces passion for people and projects.
- Inspires love and forward action.

The best thing to do is try to integrate the color into your wardrobe or into your environment. For instance, I'm using a poinsettia plant as the "red" for my living room. When I am in that room, the color fills me with strength and love, instilling an overall feeling of positive energy. Try it yourself: include the color red into your day and enjoy it's vibration.
Originally published in
The Huffington Post
12/7/2016
Linda is usually hanging out on her Island
ETU Abbracciare